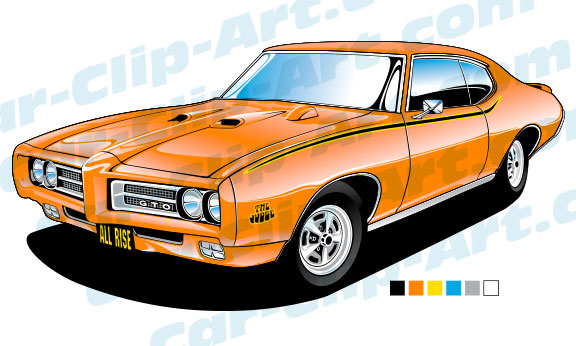 SHOP ALL
Pontiac GTO Judge Vector Art
Need some Pontiac Muscle Car Clip Art for your next t-shirt? Look no further than this Pontiac GTO Judge vector artwork. This bright orange beast can stand alone in your design, or feature it alongside our 1969 Mach 1 Mustang Vector art and our 1968 Camaro SS Vector art for a complete muscle car event design! Need another Pontiac? Here's a 1965 Pontiac GTO for you to check out as well.

Set up as 5 colors on white, or 7 on darks.

Watermark will not be in the final design.