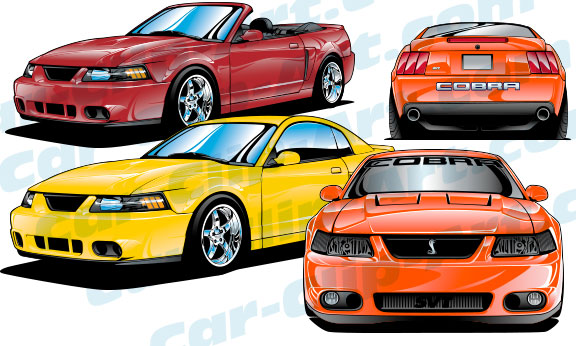 SHOP ALL
Mustang Cobra Vector Art Bundle - Save 50%!
SAVE 50% and get all four of these awesome 2004 Mustang SVT Cobra Vector Art files for only $60 - if purchased separately they're $120!

Each vector art file is set up so you're easily able to change the body color to suit your design or to make the purists happy with an OEM color scheme.

If you'd prefer to purchase one of the files separately, you can find the other 2004 Mustang Cobra Vector Art here.
(Watermark will not appear on the final artwork)